At Maple Violins we are dedicated to sourcing the finest examples of Italian Violin and French Bow making along with the most enticing instruments of the French, English and German schools of Lutherie.
Maple Violins offers you the security of a fourteen-day trial window to fully explore the potential of the Violin, Viola, Cello or Bow.
You can test an instrument in various acoustic environments and explore its potential with mentors, colleagues, experts, and restorers.
We physically inspect each listing before you receive the instrument and consult some of the world's leading experts so that you can buy in total confidence.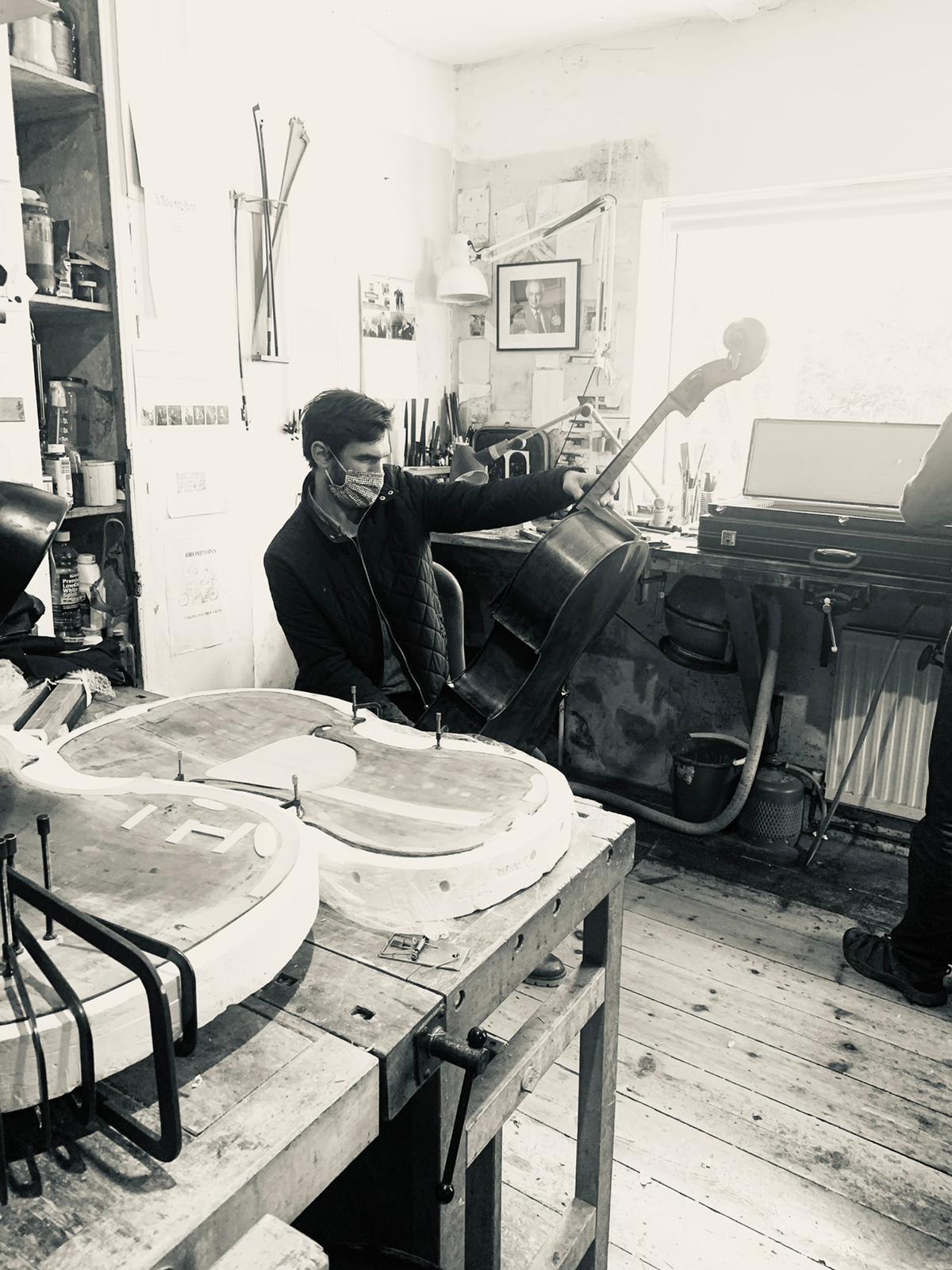 Maple Violins was founded in 2020 by our director Tom Palmer as a platform for buying and selling fine stringed instruments of the violin family securely online at a time when travel was severely restricted. Tom has over a decade of experience, working daily with some of the greatest historic instruments in this field. Whilst the same advantages of our way of working remain in place, we look forward to meeting more of our clients in person as the situation allows. Please see a list of our upcoming valuation days to see if we are visiting an area near you and please get in touch for free advice on value, selling and buying options. The highest level of personal service remains our priority in the sale of these fascinating instruments and their bows.
"I hope you enjoy visiting Maple Violins and we would be delighted to hear from you with
regard to any of our services, feedback and support.

Tom Palmer

Director, Maple Violins